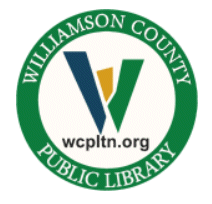 Williamson County Public Library
F E A T U R E D E V E N T
Main Library
Monday, Jul. 17, 1 p.m. - 3 p.m.
Explore the world of coreopsis and salvia, two tough, long-blooming, pollinator-friendly plants. Learn about the different types and where to use them in your garden. Check out some newer varieties that boast showy colors and tons of flowers.

Presented by the Williamson County Master Gardeners Speakers Bureau.

This program is presented in-person at the Library. A virtual option to join from home is also available. We will email ZOOM login details the day before the event.

All Library programs are free and open to the public. Call the Library at (615) 595-1243 or email reference.library@williamsoncounty-tn.gov if you have questions or want to cancel a registration.

The views expressed in this program are of those of the presenters and do not necessarily reflect the official policy, position, or opinions of the Williamson County Public Library.