Calendar
F E A T U R E D E V E N T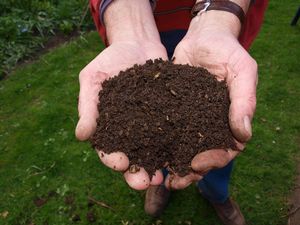 2022 Garden Talk Series: Soil Health and Composting
Main Library
Monday, Sep. 12, 1:00 PM - 3:00 PM
There's a lot going on in the soil beneath your feet. Learn what we mean by "healthy soil," and what it looks like. Discover natural ways to build healthy soil by using the lasagna layering technique on top of poor soil. Learn the basics of composting and how compost can help improve your garden.

Presented by the Williamson County Master Gardeners Speakers Bureau.

This program is presented in-person at the Library. A virtual option to join from home may also be available depending on interest level. Check the Library website for future updates. All Library programs are free and open to the public. Call the Library at 615-595-1243 or email reference.library@williamsoncounty-tn.gov if you have questions or want to cancel a registration.