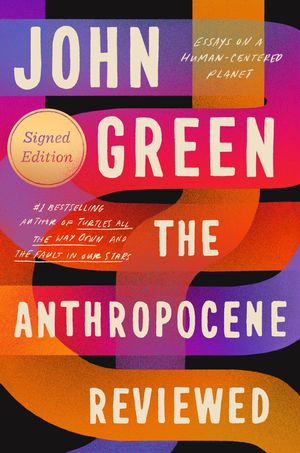 Hattiesburg Library Board Room
Tuesday, Dec. 13, 5:30pm
Come enjoy some snacks and a room full of real, live, fellow humans as we discuss this month's nonfiction book. Copies of our book club books can be requested online, over the phone, or in person at our circulation desk. Questions/concerns/queries/rants: please contact Emma Semrau (emma@hpfc.lib.ms.us)

This month's selection is The Anthropocene Reviewed by John Green (famed educator, author, podcaster).
"The Anthropocene is the current geological age, in which human activity has profoundly shaped the planet and its biodiversity. In this ... symphony of essays adapted and expanded from his ... podcast, bestselling author John Green reviews different facets of the human-centered planet on a five-star scale--from the QWERTY keyboard and sunsets to Canada geese and Penguins of Madagascar."