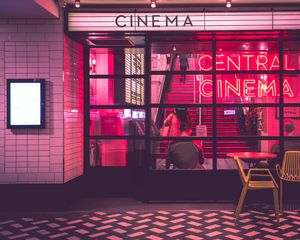 Film Club: Isolation in the Movies
CSCL Program Room
Tuesday, Oct. 19, 6:00-8:00 (Tuesdays 6-8)
The Film Club is back! We'll be meeting in-person in our programming room. Please only attend if you are vaccinated. The room will be large enough for everyone to be spaced out and socially distance. Maks are required
As humanity attempts to resume normal life after a year defined by isolation, we will spend six weeks examining how isolation has been portrayed on film and used to drive narratives. Our 5 films are stunning in their cinematography and acting, deeply moving in their stories, and often haunting in their exploration and portrayal of human nature. Please be aware that several films have graphic scenes and disturbing themes. Adults 18+ only.
9/14 Aguirre, Wrath of God (Herzog, 1972)
9/21 The Lighthouse (Eggers, 2019)
9/28 Antichrist (Von Trier, 2009)
10/12 The Virgin Suicides (Coppola, 1999)
10/19 Room (Abrahamson, 2015)
10/26 Discussion
Please register online.
Note: There is no meeting Tuesday, October 5th.