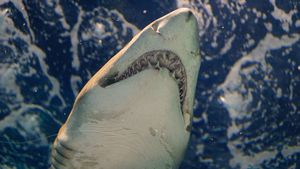 Adventures in Movies: Jaws
Online
Friday, Oct. 15, anytime
While we're not able to bring back our real Adentures in the Burgh, we're offering some virtual editions. This month, go behind the scenes and learn more about a favorite movie every Friday! Today, learn more about the making of Jaws! These tours are available any time for you so click away and explore!
October 22nd: The Making of Mary Poppins
October 29th: The Making of Avatar
Please register to receive the link that you can use anytime!