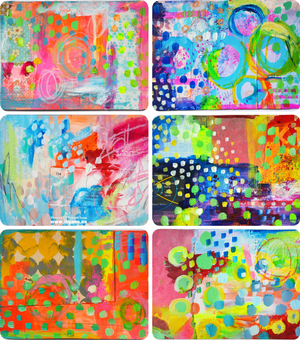 Grown-Up Take-n-Make Kits
Other
Friday, Feb. 26, 10:00-2:00
Pick up a fun craft in front of the library today from 10-2!
Every month, the Adult Services department will share a kit to make something fun and brighten up your winter!
This month, we're making whacky abstract postcards! In your kit, you'll get:
1 blank stamped postcard to design
2 blank (non-stamped) postcards to design
a glue stick
2/3 markers
2 oil pastels
Some whacky pieces of paper that you can make designs with
15 kits available, get 'em before they're gone!