Events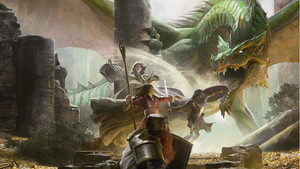 Dungeons & Dragons (Ages 13-18)
Friday, Jul. 29, 12:30 PM

The Lost Mine of Phandelver's adventure begins near the city of Neverwinter in the Sword Coast region of the Forgotten Realms. This collaborative, storytelling, fantasy, role-playing game will take you on a journey filled with danger and excitement.

Meets weekly on Fridays.
Register once for all dates in June, July and August.