Events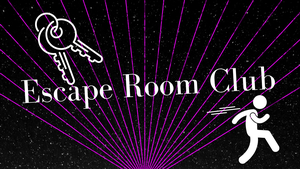 Escape Room Book Club (Ages 13-18)
Wednesday, Aug. 17, 4:30 PM
Read, discuss the book, and solve puzzles as we work to unlock a secret stash of goods. All books will be available one month prior to our meeting.
June's Book Selection: Between Shades of Gray - Ruta Sepetys (book or graphic novel format)
July's Book Selection: A Good Girls Guide to Murder - Holly Jackson (
July's meeting will meet in the YA area)
August's Book Selection:
Fangirl
- Rainbow Rowell
(book or graphic novel format)
Meets in the Marie C. Chartier Community Room.

*Registration is required.
Please register separately for each individual date.