Clinton Community Library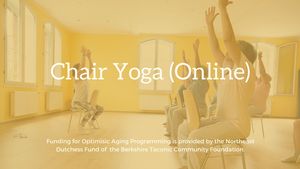 Clinton Community Library
Friday, Nov. 17, 11:00 AM (Fridays 11:00 AM)
Samantha Free guides you through the basics of breath, meditation, and movement. This class will help you stretch and strengthen.
Please bring a yoga mat.

Registration required as space is limited. Please register online or call the library at 845-495-0655.

You are welcome to participate in person or online.

Every Thursday you will recive an email with the zoom link.