Cora J. Belden Library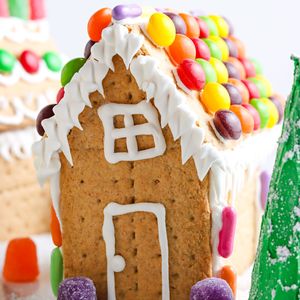 Wednesday, Dec. 7, 2 pm-4 pm
Come join us for a tasty afternoon!
Graham crackers, frosting, gumdrops and more! We'll supply everything you need to make a gingerbread house. Use your creativity to add special touches. Feel free to bring in any items from home you may want to add to your house. We can't wait to see what you make!

This program is recommended for all ages. Please register each person who is making a house. You can come anytime from 2-3:30. Event ends at 4 pm.