Cora J. Belden Library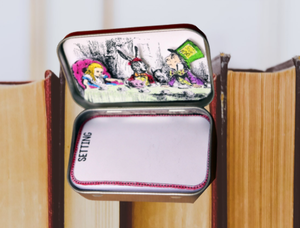 Cora J. Belden Library - Stepney Room
Wednesday, Jul. 13, 2:00 pm- 3:30 pm
Let's Bring Your Favorite Books to Life!
We'll use Altoid tin cases as a backdrop for your book art and make a book-themed tiny art display for the libray. We'll provide all the materials- you provide the magic!
Recommended for grades 5-12.
This program is made possible with support from the Friends of the Library.