Cora J. Belden Library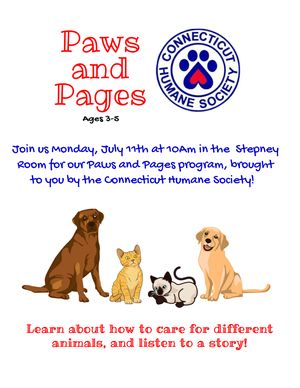 Cora J. Belden Library - Stepney Room
Monday, Jul. 11, 10:00AM-10:30AM
Monday, July 11 @10:00-10:30AM in person in the Stepney Room

Paws and Pages is brought to you by the Connecticut Humane Society. Learn about how to care for different animals, and listen to a story! Lifesize, stuffed animals will be used in place of live animals. This programs is intended for children ages 3-5.
Sponsored by Friends of the Cora J. Belden Library.