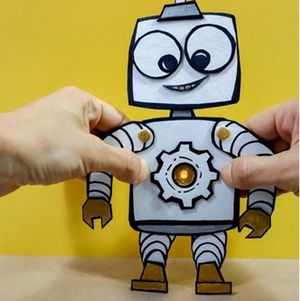 Wednesday, Sep. 7, 4:00 pm
Join us in the fun making a light up ROBOT and battery tester!
Registration is required.
Explore how electricity flows and build simple circuits with Maker Tape, an LED, and a coin cell battery to make a battery tester on the first week. The second week we will make a light up robot toy. Both projects introduce you to easy STEM activities.
This program is a two part program. Both programs must be attended to complete the projects and take them home.
Sponsored by Friends of the Mountain House Library.