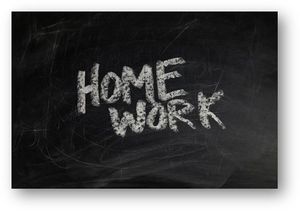 Wednesday, Sep. 7, 3:30pm
For Grades K-6.
Drop-in homework help provided by volunteers from 3:30 - 5:30pm.
Please note, students under 10 must be accompanied by an adult or responsible teen over 14.
If you are interested in volunteering as a homework helper, please inquire at the library checkout desk.

***

Can't make it to Homework Help or in Grade 7 and up?
Use Tutor.com to recieve live one-on-one help from online tutors:
ssjcpl.org/learning/onlineLearning.html