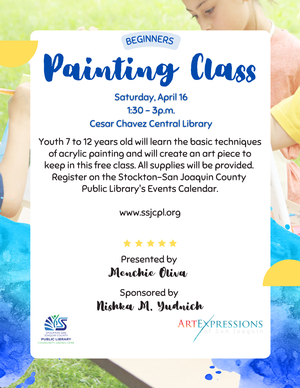 Saturday, Apr. 16, 1:30 p.m.
Youth 7 to 12 years old will learn the basic techniques of acrylic painting and will create an art piece to keep in this free, 1.5 hour-long class. All supplies will be provided. Presented by artist Menchie Oliva from Art Expressions of San Joaquin
Sponsored by Nishka M. Yudnich.