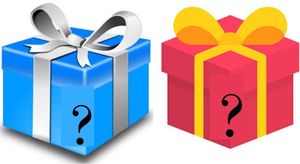 Troke Branch Library
Tuesday, Dec. 14, 4:30PM

Make 2 simple gifts for parents, teachers or other adults in your life! Gift packaging will be included so you can keep the gifts secret until the winter Holidays!

Ages 8-17; space limited.

Register online or in the library and a link will be sent to you prior to the meeting time - no Microsoft Teams login necessary, just continue through the browser.

Registered participants may pick up materials from the Troke Branch Library starting December 8th.