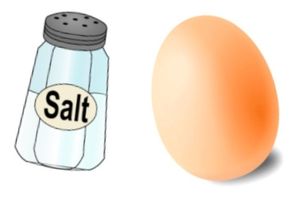 Troke Branch Library
Tuesday, Sep. 21, 4:30 pm
"SALTY SCIENCE"
Explore the 'egg-citing' facts about density!
Experiment along with staff, using items from home & discover elements of density in this virtual meeting.
(items needed:
3 clear glasses; water in a pitcher; food coloring; salt; an egg; teaspoon for measuring-have ready for the meeting.)
Ages 10-17. Space limited.
Register online
at
www.ssjcpl.org
> Programs > Events Calendar with a non-school email, or sign-up in the library. The link will be sent to you before the meeting.