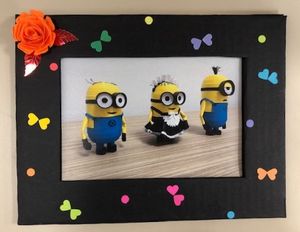 Cesar Chavez Central Library
Tuesday, Sep. 21, 4:30 PM
Tweens & Teens,
Join us for a virtual upclycling craft event -

Make a Picture Frame

(using cardboards) - on Tuesday, September 21 at 2:30 pm. Advanced registration is required. Anyone age 10 and older are invited to register. Invitations and instructions (how to join this event) will be sent out via email. Craft materials will be provided at the Cesar Chavez Library prior to the event date and are available for those who signed up for the event.