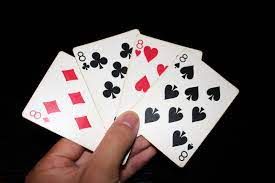 All Locations
Thursday, Sep. 16, 4:00pm
For Ages 10-19. We'll be using the website PlayingCards.io to play Crazy Eights! 8's are wild in this classic card-shedding game for 2-8 players! Contrary to most games, in Crazy Eights, you want to have the lowest score possible.

Game Instructions:
https://playingcards.io/game/crazy-eights

The virtual meeting link will be sent the day before the event. If no participants are registered, the program will be canceled.