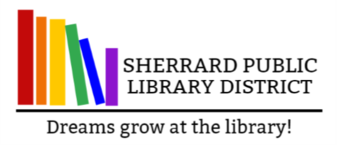 Sherrard Public Library District
Monday, Oct. 19, 6:30 pm
Join us in a discussion on the latest book pick!
Ask us how to get your books ordered in advance so that you can enjoy a good read before we meet!
We will be meeting in the Program Room at the front of the library, just to the left when you enter the building, and using social distancing practices.