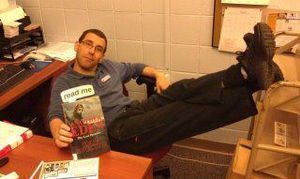 Trivia Night With Dan (In Person)
Sayreville Public Library
Monday, Jul. 25, 6:30PM
Think you are good at trivia?
Want to try and win some prizes?

Then join us for the evening for trivia. Sayreville Library's own Dan Vetrano, adult librarian and long time trivia enthusiast, will be your host for the evening. Prizes will be offered to the winners.
Bring your thinking cap and good luck.

You can play solo or with a team. Please no more than 4 to a team.

Register online or call 732-727-0212 Ext 112.