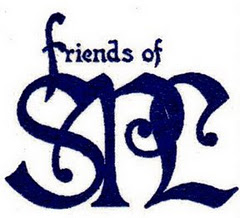 Friends of the Sayreville Library Book and Regifting Sale!
Sayreville Public Library
Sunday, Jun. 10, 1:00PM-3:00PM (Saturday, June 9 and Sunday, June 10, 1:00PM-3:00PM)
Books! Movies! Music! Audiobooks!
All are sold during these great sale events for excellent prices!
Sale Organized by the Friends of the Library
Proceeds from sales are given to the Sayreville Public Library to fund the children's summer reading program & to fund purchases not covered within the annual budget. Your donations and purchases help aid us in our quest to provide the citizens of Sayreville with outstanding public service.