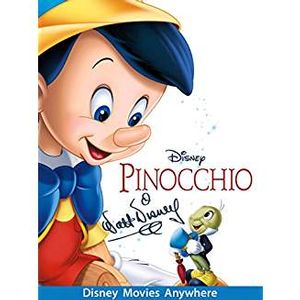 Children's Movie Matinee **FULL**
Sayreville Public Library
Tuesday, Apr. 11, 2:30 PM
It's Spring Break!
Join us for the 70th anniversary of the Disney classic film, Pinocchio. Join wooden puppet Pinocchio and his faithful friend Jiminy Cricket as they embark on fantastic adventures. Will Pinocchio prove he's brave, loyal and honest enough to become a real boy?
For children in grades K & up, with a parent. Rated-G Approx. 88 minutes.
Everyone attending, including parents, must register online to reserve a seat. Please include a phone number or email address so that we can confirm your attendance before the event.