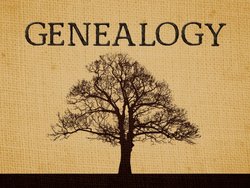 Genealogy: It's Not a Tree or a Chart – It's a Story!
Sayreville Public Library
Saturday, Oct. 8, 2:00PM-3:30PM
A family tree chart is only the first step in learning the story of your ancestors. Join genealogist and author Maureen Wlodarczyk to learn how to breathe life and dimension into your family tree to tell a story of the real daily lives and experiences of your ancestors - the places they lived, the neighborhoods and churches so integral to their lives, their jobs, economic conditions, social environments, military service and more. Context is everything in truly knowing the people who came before you and made your life possible! Join us on Saturday, Oct. 8 from 2:00-3:30pm at the Sayreville Library.

About the Presenter: Maureen Wlodarczyk www.past-forward.com is an author, columnist, genealogist, speaker and admitted history and genealogy addict. She is a member of the Irish American Writers & Artists organization along with several genealogical societies. She was selected for a 2014 and 2015 Excellence-in-Writing awards by the International Society of Family History Writers & Editors (ISFHWE). Maureen currently writes a genealogy column "History & Mystery: Perfect Together" for the e-magazine Garden State Legacy . She is also a contributing writer for the genealogical e-magazine Irish Lives Remembered.

Beyond researching and writing about her own family history, Maureen searches for true stories of people and events lost to time, rediscovering and sharing those tales through her books, magazine articles, and her presentations to genealogical and historical groups. These fascinating stories of 19th century Americans, including immigrants, entrepreneurs, social activists, and "regular" people persevering in the face of daily challenges, transport us in a time machine to days long past, intriguing and informing us while bringing context to our own lives.

For more information or to register, call 732-727-0212 ext. 12 or register now!