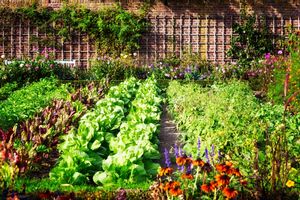 Organic Vegetable Gardening - VIRTUAL PROGRAM
ZOOM
Monday, Apr. 5, 7:30p.m.
Those interested in organic gardening practices will benefit from this presentation. This talk will address the key issues and choices in planning, planting and caring for your garden or community garden plot with emphasis on organic gardening practices. Advice on determining the best location, choosing seeds and/or seedlings, crop rotation, successive plantings and all the tasks and issues for the entire growing season will be provided.

Presented by Rutgers Master Gardener and local member of the Madison Environmental Commission: Brian Monaghan

This program will be held via Zoom. You will receive Zoom instructions and online meeting information in your registration confirmation email in addition to a reminder email prior to the date of the program.