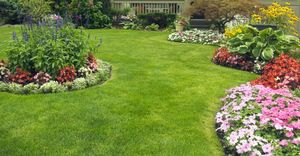 ABC's of Organic Lawn Care - VIRTUAL PROGRAM
ZOOM
Monday, May 3, 7:30p.m.
Not happy with your lawn? If at least half of your lawn is in good condition, why not renovate the rest for the picture-perfect turf you desire. Learn the how, when and why plus the correct method of organic lawn care. The selection of the right grass seed for your specific needs and soil conditions plus other lawn care tips will be discussed. Rutgers Fact sheets and other handouts will be provided. Presented by Rutgers Master Gardener and local member of the Madison Environmental Commission: Brian Monaghan

This program will be held via Zoom. You will receive Zoom instructions and online meeting information in your registration confirmation email in addition to a reminder email prior to the date of the program.