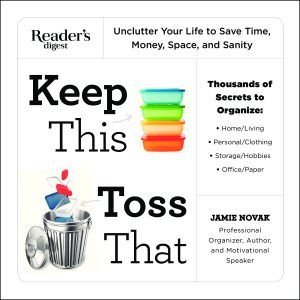 Keep Less, Toss More & Tidy Up for a Clutter-Free 2021
ZOOM
Monday, Feb. 8, 7:30p.m.
If you have too much stuff and not enough time this program is for you! Join author and de-cluttering humorist Jamie Novak when she shares her tips for clearing clutter. She'll share her secret for how to decide what to keep and how to let stuff go (even if you are a saver.) Learn which papers you need to keep, how to sort boxes of photos and recipes. And how to get it all done when you are short on time or motivation. This year keep your promise to get organized with this brand-new program!

This program will be held via Zoom. You will receive Zoom instructions and online meeting information in your registration confirmation email in addition to a reminder email prior to the date of the program.
Sponsored by Friends of Madison Public Library.