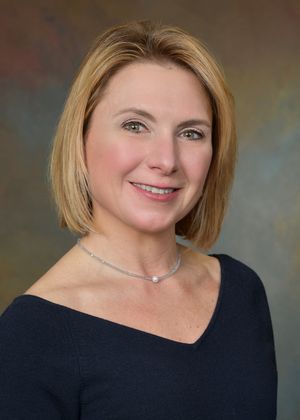 Virtual Summer Seminar- Guide to Anti-Inflammatory Diets
Zoom
Monday, Jul. 27, 1:30 pm
Presented by: Christina Lavner, RD, Nutrition Services, Summit Medical Group. An anti-inflammatory diet, along with exercise, can yield many health benefits, such as improved symptoms of many chronic conditions, reduced cancer risk, and a lower risk of obesity, heart disease, and diabetes. Learn more about this healthy way of eating and how to get started.

Christina Lavner, RD is the Registered Dietitian supporting Summit Medical Group's Oncology/ Hematology team in Florham Park. Christina has worked as a Registered Dietitian since 2001. She has extensive clinical experience covering a variety of medical conditions including cardiovascular disease, GI disorders, kidney disease, and weight management. For the last 5 years, Christina has focused on cancer prevention, treatment, and healthy survivorship. She feels that nutrition is a critical part of achieving an overall healthy lifestyle. "I feel you need to take the whole person into consideration when making a healthy eating plan. It's not just what we eat but why we eat." says Christina.
Christina also is an avid runner who has completed 5 full marathons and multiple half marathons. She also enjoys spending time with her husband and two children.

This lecture will be held virtually on Zoom. Please email reference@madison.mainlib.org to register. You will receive basic instructions on how to use Zoom.