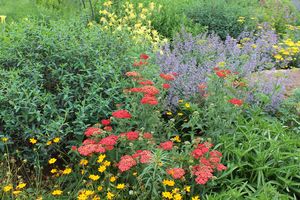 Pollinator Garden Tour
39 Keep Street
Saturday, Jun. 22, 11:00am
Led by Madison's own expert on pollinator gardens, Joan Maccari, join us as we tour some of the public native gardens in town. Joan will describe the value of the garden and relevant information about cultivating the plants seen. She will also identify the seed on the plants and explain how to collect, store and germinate them. What a unique way to learn more about pollinator gardens and how important they are to our eco-system.
All tours will start at the Madison Library in the Taber Room with a brief explanation given by Joan as well as directions to the gardens on the agenda for that day.
Sponsored by Madison Environmental Commission and Madison Public Library.