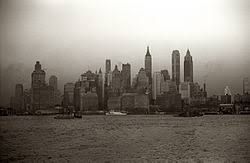 Summer Seminar Series: Growing up in NYC during WWII
39 Keep Street
Monday, Jul. 22, 10:30 am

New York was the setting for the German American Bund, the Manhattan Project, the Brooklyn Army Terminal, the Stage Door Canteen, the Brooklyn Navy Yard, Camp Shanks, troopships, and more.

Join us for this seminar as Martin revisits this historic time in New York, and tells us what it was like growing up there and then.

A native New Yorker, historian Martin Schneit has lectured widely in NYC and recorded for the Jewish Braille Institute.
A free seminar. No registration.