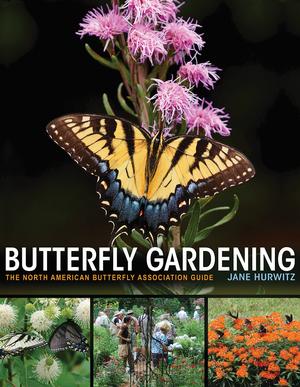 Basics of Butterfly Gardening
39 Keep Street
Tuesday, Jun. 25, 7p.m.
This program was rescheduled from April to Tuesday, June 25.

Whether you are a gardener who wants to see more butterflies in your garden, a butterfly enthusiast who wants to bring that passion to the garden, or someone who simply wants to make their garden or yard friendlier to Monarchs or other butterflies, Jane Hurwitz, butterfly expert, will provide ideas about protecting the entire life cycle of butterflies that visit our gardens, plant selection, and creative ideas on how to make our yards and gardens an oasis for butterflies and other creatures.
Jane is the editor of Butterfly Gardener magazine and former director of the Butterfly Garden and Habitat Program for the North American Butterfly Association. She has spent decades observing and writing about the interface of butterflies and gardens. In addition to butterfly gardening, Jane has a life-long maniacal obsession with plants and gardening of all types.