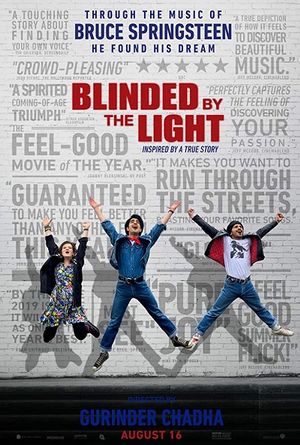 Freeport Community Library
Thursday, Feb. 27, 1:00PM
Join us at the Library for a screening of director Gurinder Chadha's 2019 dramedy Blinded By The Light. British-Pakistani teen Javed struggles under a domineering father, social isolation, and casual racism from his peers in 1987 Britain. He is introduced to the music of Bruce Springsteen through a friend and his world view explodes open. Viveik Kalra stars as Javed, and is joined by actors Kulvinder Ghir, Dean-Charles Chapman, Meera Ganatra, and Tara Divina.

This film is rated PG-13 and is 118 minutes long.

This event is free and open to the public. All Midday Movies begin at 1:00PM and are closed-captioned. For questions or directions to the Library, call 865-3307 or visit freeportlibrary.com.