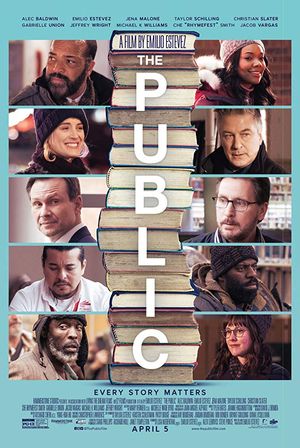 Freeport Community Library
Thursday, Nov. 21, 1:00PM
It's one of the deadliest blizzards on record when homeless people storm a public library in an act of civil disobedience. The right to be safe from the weather is quickly misinterpreted and excalated into a confronation with the police, and librarians find themselves once again find themselves in the middle of these hard social conversations. This film is written and directed by Emilio Estevez. It stars Estevez, as well as Alec Baldwin, Taylor Schilling, Christian Slater, and Michael Kenneth Williams.

This movie is 119 minutes long and is rated PG-13.

All Midday Movies occur on select Thursdays at 1:00PM and are closed-captioned.

This event is free and open to the public. For questions or directions to the Library, call 865-3307 or visit freeportlibrary.com.