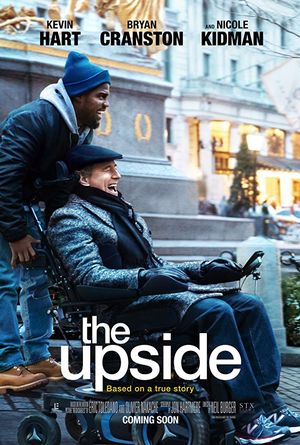 Freeport Community Library
Thursday, Jul. 25, 1PM
The Upside is a comedic story of a quadriplegic man and his new caretasker with a dubious past. Stars Brian Cranston, Kevin Hart, and Nicole Kidman. The Upside is based upon the French movie Intouchables.

This film is rated PG-13 and is 126 minutes long.

All Midday Movies begin at 1PM and are closed-captioned. For questions or directions to the library, please call 865-3307 or visit freeportlibrary.com.