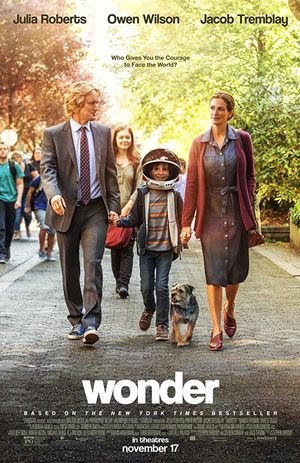 Freeport Community Library
Thursday, Mar. 28, 1:00PM
Wonder follows the story of the Pullman family, whose youngest child Auggie is born with facial differences, an aspect of Treacher Collins Syndrome. The film follows Auggie as he attends school for the first time in the 5th grade. Ths film features Julia Roberts, Owen Wilson, and a young Jacob Tremblay in facial prosthetics. It was written and directed by Stephen Chbosky.

Wonder is 113 minutes long and rated PG. All Midday Movies begin at 1PM and are closed-captioned.

For questions or directions to the library, please call 865-3307 or visit www.freeportlibrary.com.