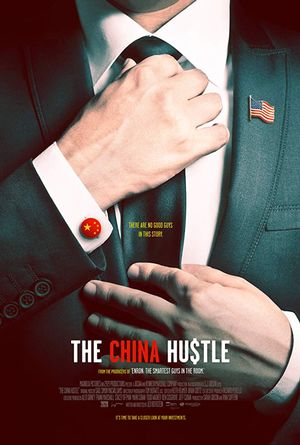 Freeport Community Library
Wednesday, Jan. 30, 5:30PM start
IS THIS CHINA'S CENTURY?

The 32nd Camden Conference is all about China: its complex social, economic, environmental, and political affairs, as well as its relations with Asian neighbors, the U.S., and the international community at large. Freeport Community Library will present three events on the topic of China. All events take place in Freeport Community Library's Meeting Room and are free and open to the public.

The China Hustle is a 2018 documentary detailing the disturbing and ongoing multi-billion dollar heist playing out on Wall Street. Ignorance and greed rule the day in this film, wherein small Chinese companies are hyped up and sold by American investment banks to U.S.-based investors. Hundreds of billions of dollars have been lost so far, and in an increasingly deregulated financial world, this problem isn't going anywhere. Forbes deemed The China Hustle as "the most important film of 2018."

This film is 1 hour 22 minutes long and is rated R for language. We will use closed-captioning if available.

For questions or directions to the library, please visit www.freeportlibrary.com or call 865-3307.