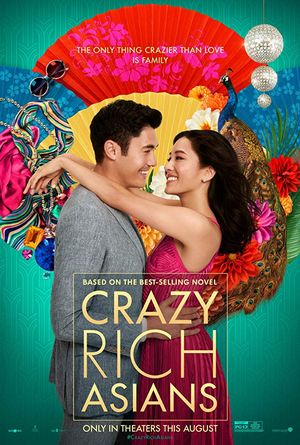 Freeport Community Library
Thursday, Jan. 17, 1PM
Crazy Rich Asians is a 2018 romantic comedy-drama film based upon the book of the same name by Kevin Kwan. It is directed by John M. Chu and stars Constance Wu, Henry Golding, Gemma Chan, Lisa Lu, Awkwafina, and Michelle Yeoh, among others. The film follows American economics professor Rachel Wu as she accompanies her boyfriend Nick to his home in Singapore for his best friend's wedding, only to discover that his large family is wealthy beyond imagination. Gilded vultures circle them both, as Rachel's presence imperils Singapore's most rich and eligible bachelor. This movie is widely lauded for its all-Asian cast and spectacularly lush costumes and jewelry.

This film is rated PG-13 and is 120 minutes long. All Midday Movies are closed-captioned.

For questions or directions to the library, visit freeportlibrary.com or call 865-3307.