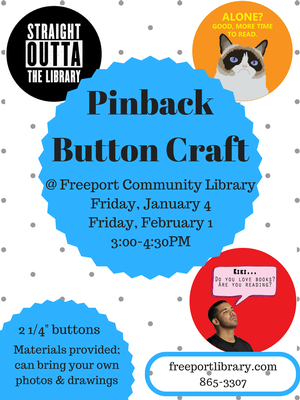 Freeport Community Library
Friday, Feb. 1, 3:00-4:30PM
What do coloring book pages, personal photos, drawings, song lyrics and opinions all have in common? You can fashion them into buttons! From 3:00-4:30PM, drop by and use our button makers to make yourself as many 2 1/4" buttons as you can manage.

This event is open to all ages and no pre-registration is required.

For questions or directions to the library, visit freeportlibrary.com or call 865-3307.