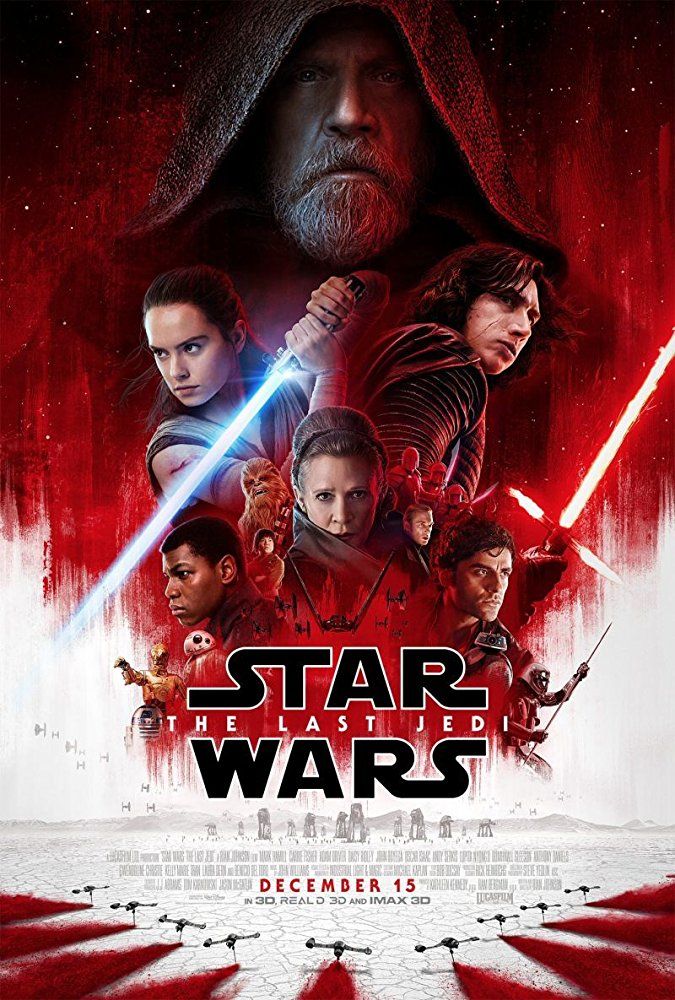 Freeport Community Library
Thursday, Nov. 15, 1PM
Star Wars: The Last Jedi is the eighth installment of the Star Wars franchise, and the second film in the new trilogy. In this latest epic, Rey develops her Jedi abilities with Luke Skywalker, who is perturbed by her seemingly bottomless power. Meanwhile, the Resistance prepares for battle with the First Order. Recurring stars include Daisy Ridley, Mark Hamill, Adam Driver, John Boyega, Oscar Isaac, Gwendoline Christie, and Lupita Nyong'o. There are also a few new faces: Laura Dern, Kelly Marie Tran, and Benicio Del Toro all make their Star Wars debut. This is Carrie Fisher's final film.

This film is rated PG-13 and is 2 hours 32 minutes long.

For questions or directions to the library, visit freeportlibrary.com or call 865-3307.