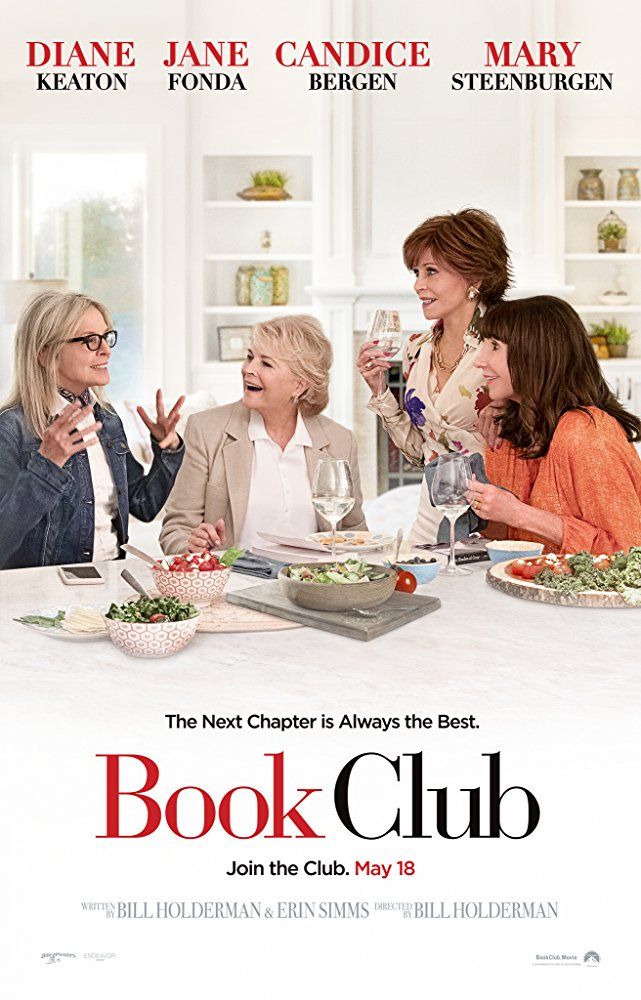 Freeport Community Library
Thursday, Nov. 1, 1PM
Four lifelong friends read Fifty Shades of Grey and subsequently have their lives change dramatically. This film has a star-studded cast: leading ladies include Diane Keaton, Jane Fonda, Candice Bergen, and Mary Steenburgen; Andy Garcia, Ed Begley, Don Johnson, and Craig T. Nelson spice up the big screen as romantic interests. Book Club was written, produced, and directed by Bill Holderman. Holderman previously produced and wrote for the screen A Walk in the Woods in 2015.

This film is rated PG-13 and is 1 hour 44 minutes long.

For questions or directions to the library, visit freeportlibrary.com or call 865-3307.