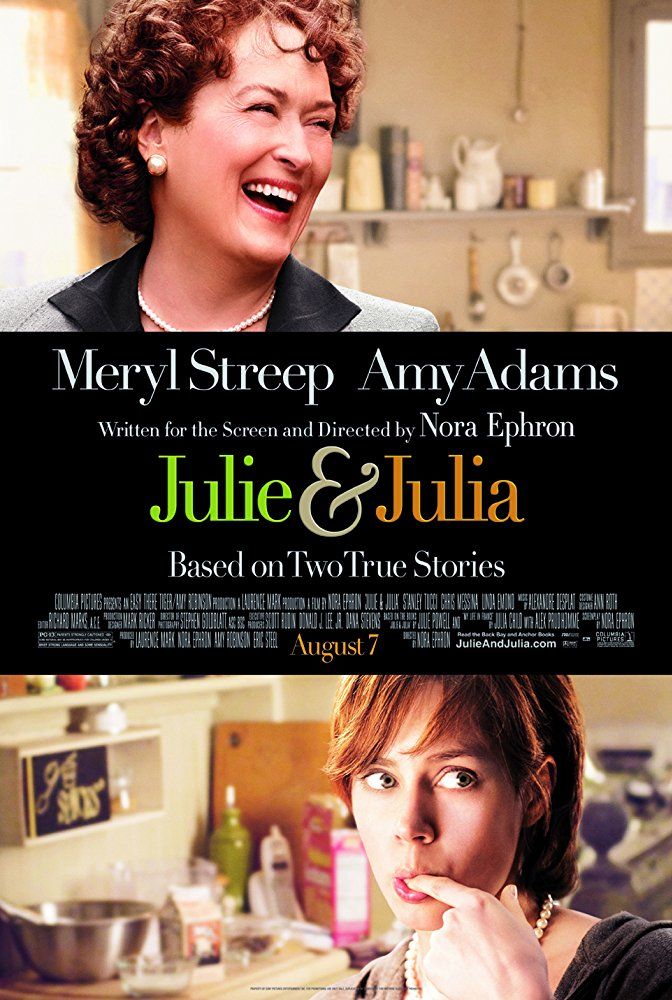 Freeport Community Library
Thursday, Aug. 2, 1pm
Meryl Streep and Amy Adams star as Julia Childs and Julie Powell. This film follows both women in their respective timelines, Julia as a fresh new cook and Julie as a blogger who has challenged herself to cook her way through Julia's first cookbook. Directed by Nora Ephron.

This film is 1h 58m long and is rated PG-13.

All Midday Movies are closed-captioned.

Freeport Community Library welcomes the general public and library members alike for our free Midday Movie films. For directions to the library, please visit our website at www.freeportlibrary.com or give us a call at 207-865-3307.