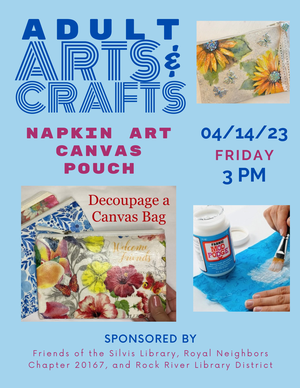 Silvis Public Library
Friday, Apr. 14, 3 PM
Registration required, begins Mar 24.
Can a napkin be art? Yes! Anything's possible with decoupage. Join us in turning a simple canvas pouch into a delightful fairy-themed piece with a decorative napkin and some decoupage sealer made for fabric.
Sponsored by Friends of Silvis Public Library, Royal Neighbors Chapter 20167, and the Rock River Library District.