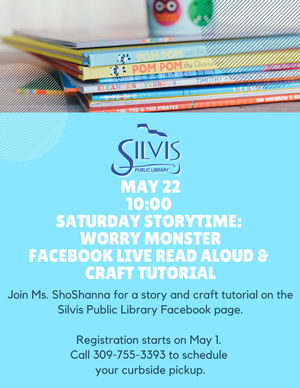 Silvis Public Library Facebook page
Saturday, May 22, 10:00
Registration required, begins May 12.
Register for a take away kit and join the Silvis Public Library Facebook page for a live read along and craft tutorial. Recommended for children 3rd grade and younger. Once you are registered call the library to schedule your pick up.
Sponsored by Kathy Biage.