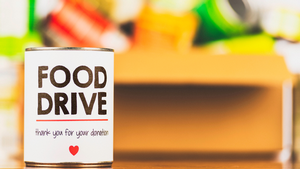 Millbrook
Saturday, Oct. 1,
The library is partnering with Grace Immigrant Outreach for a food drive to benefit the La Mesa Food Distribution site that primarily serves our Hispanic community. We will be collecting donations throughout the month. This is a culturally-informed food drive so please review the list of needed foods below and bring them by the library for collection! Thanks for giving back to the community!

Food List: Maseca, Dry beans, Canned beans, Fruits (canned and fresh), Vegetables (Canned and Fresh), Rice, Pasta:, Vegetable oil, Cereal (cold and hot), Oatmeal, Soup, Juice (Canned and Frozen), Herbs/Spices
Sponsored by Millbrook Library.