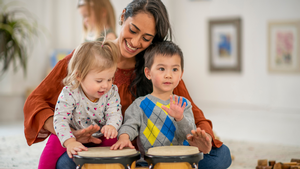 Millbrook
Wednesday, Aug. 24, 6:00 - 7:00
PLEASE NOTE: This event has been postponed to August.

Location: Library Lawn

Kids and adults alike, join renowned drummer and teacher John Grady as he leads us all in a drum circle! John will supply a variety of drums and teach participants African and Caribbean rhythms. No prior experience necessary!