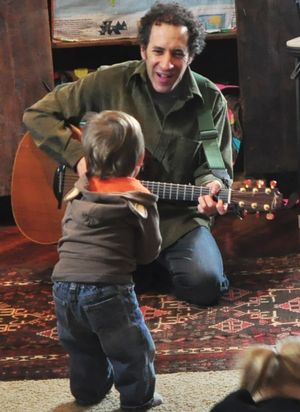 Millbrook
Saturday, Jan. 23, 10:00 AM - 11:00 AM
Deadline to register: January 21st
Date/Time: January 23rd, 10-11AM
Ages: 0-9 yrs.

Join Jay Sand of All Around This World, to celebrate the music and cultures of Eastern Europe and the Baltic States. We'll be singing songs that originated from the Czech Republic and learning how to dance a basic polka.

Please register by January 21st to receive the Zoom login information, as well as access to Jay Sand's musical database through the end of February.

Note: This Zoom class will be streamed on Facebook Live. If you attend the Zoom call, but do not want to be on the Facebook stream, you can simply turn off your microphone and camera.

Jay Sand is a children's music teacher and world traveler based in Philadelphia, PA. He developed the "All Around This World" global music and world cultures program based on years of meticulous musical and cultural research–conducted with the support of global musicians, educators and ethnomusicologists. Learn about All Around This World's music, programs and educational philosophy at AllAroundThisWorld.com.