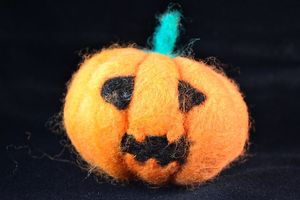 Millbrook
Saturday, Oct. 31,
Pre-teens and teens in grades 6-12 can participate in monthly, do-it-yourself craft projects.

This month's kit will include a Dimensions Needle Felting Kit (choose from llama, fox, flamingo, hedgehog, or penguin) and a corresponding animal information card. A link to an instructional video will also be provided.

Kits are available on a first come, first served basis and can be picked up at the Millbrook Library - Children's Room Circulation Desk from October 5th through the 31st.

Send us a picture of your finished project!