Millbrook Library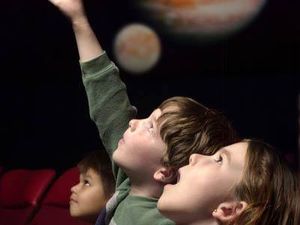 Millbrook
Tuesday, Jul. 16, 2:00 - 3:00pm
STARLAB PLANETARIUM
The Mid-Hudson Children's Museum's StarLab is an inflatable planetarium. Children will learn how to find some of the most recognizable constellations throughout the seasons, and learn stories of Greek mythology and Native American folklore. This is a wonderful presentation and enhancement for early STEM learning.
*Millbrook Library Youth Services Department serves children ages birth through 18 and their families
Sponsored by The George T. Whalen, Jr. Foundation.