Jamesburg Public Library is open! We have a selection of take-home craft kits, which are great for children three and up! Stay tuned for more programs--and check out our Facebook page for even more amazing content.
Join us for upcoming events, classes and programs at Jamesburg Public Library! All events are free and open to the public. Registration required where noted.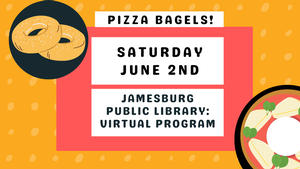 Saturday, Jul. 2
Learn how to make pizza bagels with a fun, pre-recorded video on our facebook page!
https://www.facebook.com/JamesburgLibrary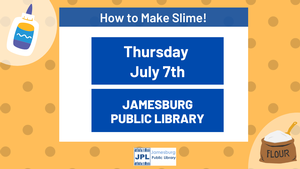 Thursday, Jul. 7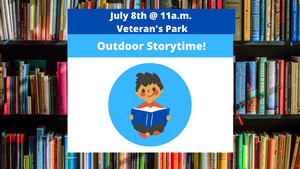 Friday, Jul. 8, 11a.m.
Enjoy an outdoor storytime at Veteran's Park and an activity!

RAINDATE: Sat. July 9th @ 11a.m.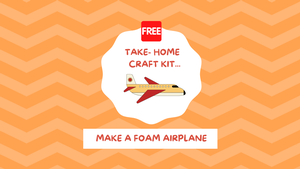 Monday, Jul. 11
For the week of Monday, July 11th, or while supplies last, pick up a free craft kit!
You'll get supplies to make a foam airplane. Colors of planes will vary, but let
us know if you have a favorite color!

Wednesday, Jul. 20, 11a.m.
Wed. Jul. 20th. 11a.m.
Enjoy an outdoor storytime at Veteran's Park!

RAINDATE: Thurs. July 21st @ 11a.m.