My book club has been meeting for over 20 years and we recently had a discussion of each person's favorite book from our selections over the years. These were some of them and why we liked them.
The Omnivore's Dilemma
by Michael Pollan "was a book I'd never have read if not for the club. I've talked about it often and it's made me much more aware of the food I buy." It had lasting significance for many of us.
Mark Salzman's
Lying Awake
presented a fundamental challenge. Do you choose your life but give up the person you think you are, or do you stay the same and die? The author also offered "a remarkable look at the life of a cloistered nun and the relationships within the convent. I'd swear it was written by a woman."
brilliant woman sees the diminishment of Alzheimers in the brain she cherishes.
John Irving's
Prayer for Owen Meany
was one of the first books we read and one that we happily remember after all these years. "A person who prepared for his destiny" & "unforgettable minor characters."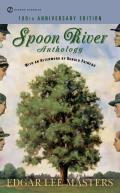 Spoon River Anthology
is a book we did as a reader's theater and we still talk about it. Edgar Lee Master's collection of poetry is the only collection we've read.
Glass Castle
by Jeannette Walls is a heartbreaking memoir which shows the resilience of children and how love and joy exist in the worst of circumstances.